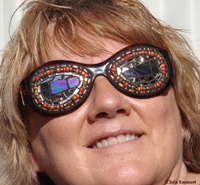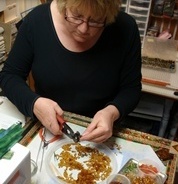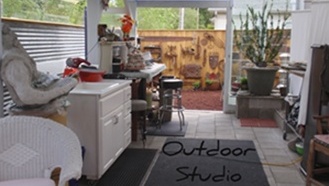 I am a self-taught artist and have been creating many forms of arts and crafts for most of my life, but mixed-media mosaics are my passion! Through mosaics, I am able to express my love of the abstract with the countless different colors and textures that tile, glass, metal and various found objects impart.
I began mosaics with the creation of some permanent pieces for my home. Different colors and textures of glass really inspire my creativity and many one-of-a-kind mosaics are the result!
I enjoy the challenge that found objects present in creating a visually appealing piece of art. I'm always searching for "intriguing bits and pieces" to showcase in one of my mosaics by up-cycling and recycling whenever possible. I pride myself on design, craftsmanship, and quality of every piece, no matter how large or small.